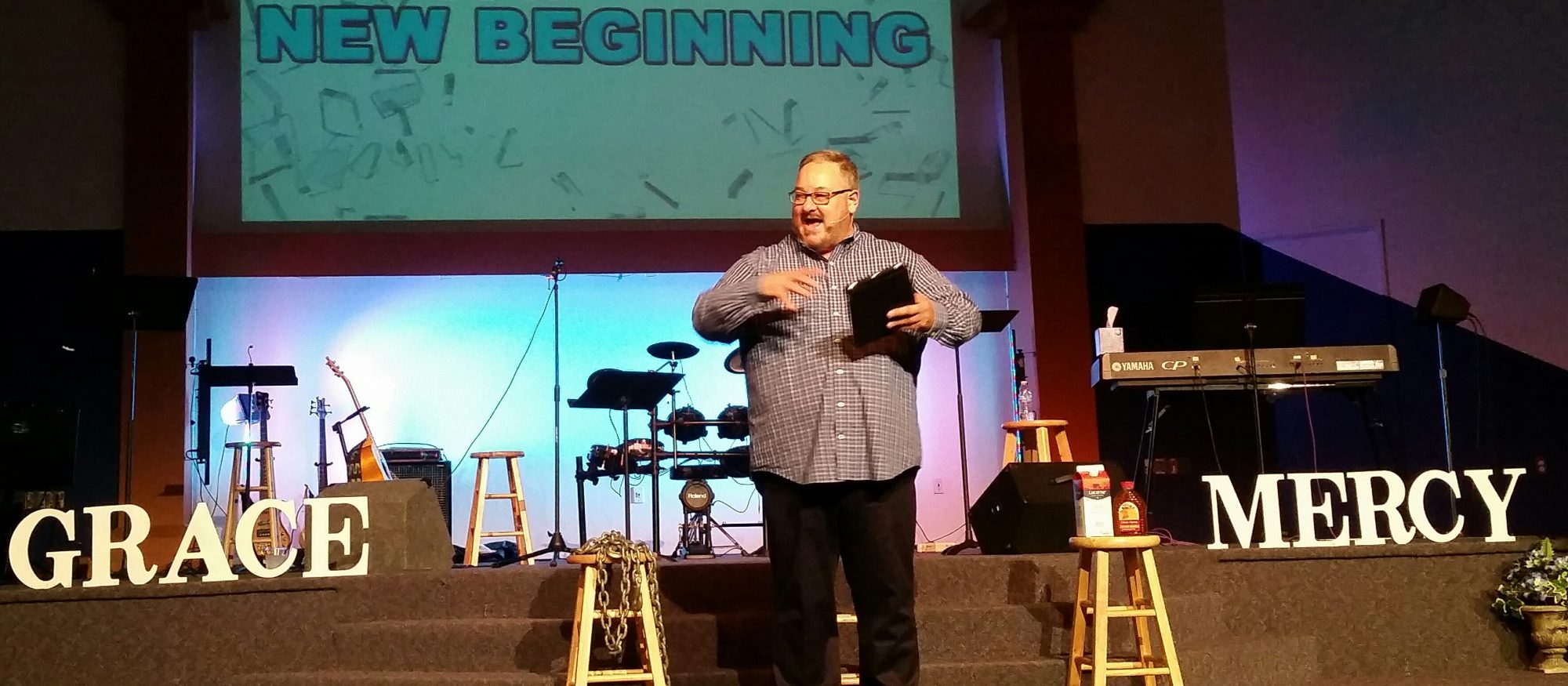 Casual, Comfortable and Friendly
As you come down 10th Ave. you will notice the large globe telling you the this is City Church. Just pull in and you will find a parking place that's just a short walk to the building. Probably the first thing you will experience is a friendly smile and a handshake welcoming you as you enter the door.
Inside you will smell the aroma of coffee coming from City Cafe where you can get your favorite latte or blended drink. Service starts at 10 am and if you show up early enough there may even be some doughnuts left. You will hear the buzz of people in conversation and as you look around you will see people dressed casually in jeans and t-shirts, a few wearing a tie and jacket and everything in between. It really doesn't matter what you are wearing as long as you are wearing something!
The kids join us for our time of singing and greeting then are dismissed to their classes. We have a simple "check-in" system to keep the kids safe. You can check them in before the service starts or when the kids are dismissed.
If your wondering about the speaker all you have to do is click here and listen to some of Pastor Tom's recent teachings. Don't worry he's not long winded, we are usually out by 11:30 and afterwards there is always some free coffee and refreshments. So hang around, you might make some new friends.
We are committed to helping people discover, receive and follow Jesus. It's that simple.
We believe that is how we can make a difference in our community and around the world and – in the process – glorify God. We believe you can discover and live God's plan and purpose for your life. We'd like to think it involves City Church. We'd like to invite you to come, be with us and connect with others who want to grow closer to God.
We look forward to meeting you in person soon!